The Fifth China Geriatrics Congress and the 17th National Geriatrics Academic Conference of the Chinese Medical Association were successfully held on September 18-20, 2020 in Qingdao, Shandong Province, using the online plus offline model. This meeting was hosted by the Chinese Medical Association Geriatrics Branch, and hosted by Shandong Geriatrics Association and Qingdao University Affiliated Hospital. Various sub-forums were held around this meeting. The leaders of the meeting interpreted the national health and aging policy. Geriatrics experts from all over the country gave wonderful academic reports on the latest research results of geriatrics and the development direction of geriatrics.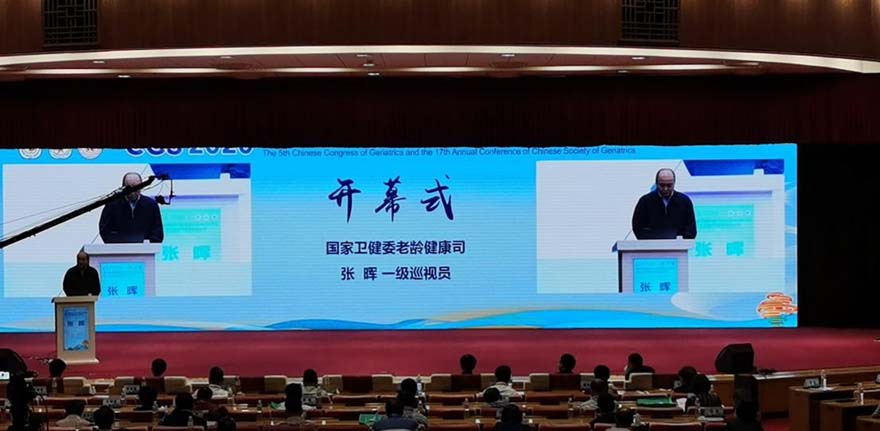 In the forum on the prevention and treatment of senile sarcopenia, the chairman of the conference and the former chairman of the Chinese Medical Association Geriatrics Branch, Professor Yu Pulin of Beijing Hospital pointed out in his speech that disability is the core problem of geriatrics, and sarcopenia is the cause of the elderly. As an important cause of disability, geriatrics should put the function and condition of the elderly in the first place.
Experts participating in the meeting included assessment and intervention of sarcopenia in the elderly, consensus interpretation of sarcopenia, exercise prevention and treatment of sarcopenia, nutritional strategies for sarcopenia, primary prevention and treatment models of sarcopenia, new understanding of sarcopenia, etc. From different perspectives, lectures on related topics were published.
At this conference, Tongfang Health Technology (Beijing) Co., Ltd. exhibited the "Tsinghua
Tongfang Comprehensive Assessment System for Elderly Sarcoma and Fall Risk", and the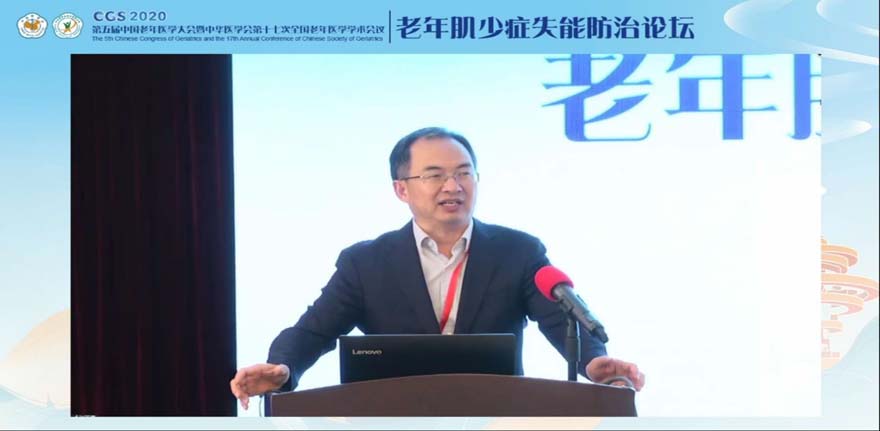 "Diagnostic System for Elderly Sarcoma" has received widespread attention. After understanding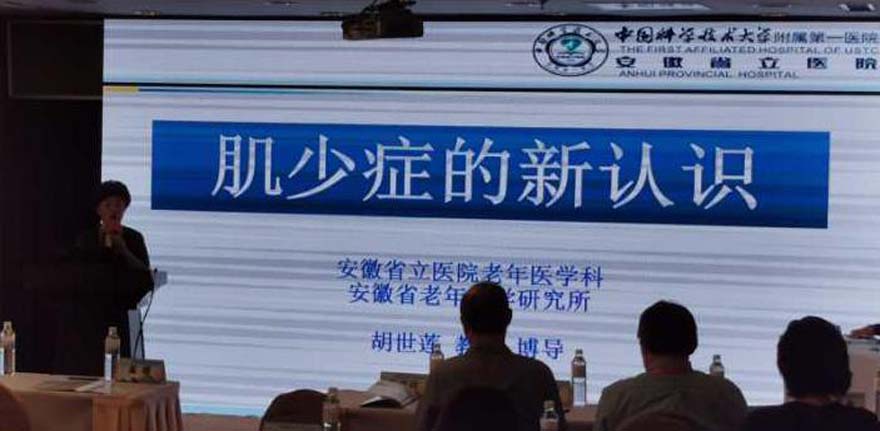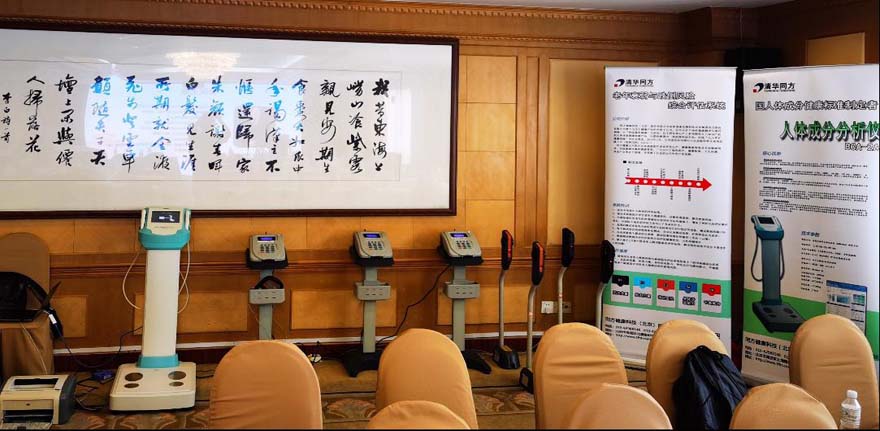 and testing and experiencing the system, the attending geriatric experts and representatives gave high evaluations. The application value of this system in geriatrics for clinical diagnosis and community sarcopenia screening has been fully affirmed.
Tsinghua Tongfang's elderly sarcopenia and fall risk assessment system comprehensively evaluates the health status and fall risk of the elderly from multiple dimensions such as muscle mass and muscle strength, physical activity ability, neural response ability, and balance ability, and diagnoses sarcopenia in the elderly. Software and hardware integration system solutions.
The research and development of the system is based on the research results of Tsinghua University's elderly sarcopenia and myasthenia research group, integrated with domestic well-known geriatric research institutions and geriatric clinical diagnosis and treatment institutions in the Asian sarcopenia working group (AWGS) sarcopenia experts On the basis of consensus, the results of the research on the health status of the elderly in China, the accurate diagnosis of sarcopenia, and the establishment and adoption of the established fall risk evaluation standards for the elderly in China, for the diagnosis of sarcopenia in geriatrics, the development of comprehensive evaluation of the elderly, and the community Elderly health management provides powerful tools for fall risk prevention, health assessment of elderly care institutions, and assessment of care levels.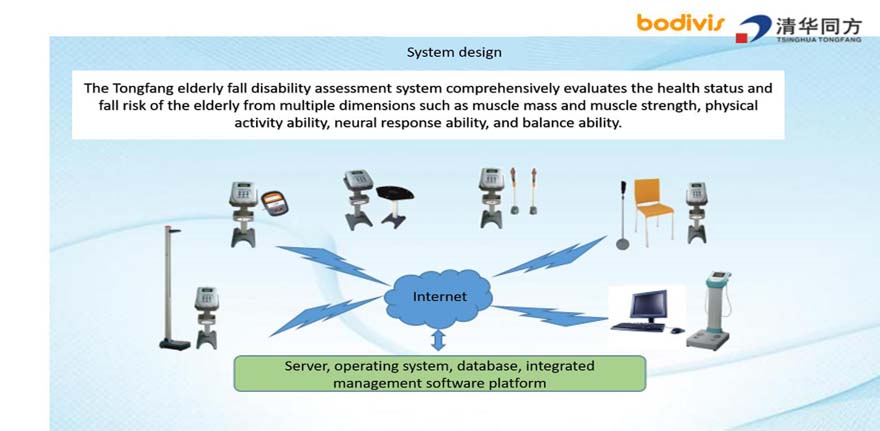 2020-09-23